High precision Flow Transmitter for sanitary applications
PD440 Series - New Generation
The new series of PD440 Flow Transmitters becomes available with advanced features such as measurement of temperature and conductivity.
The transmitter is programmable, enabling you to make compact stand-alone applications.
Pulse and analogue output 4-20 mA are present in the basic version.
Various fieldbus communication types can be added, depending on the interface module type.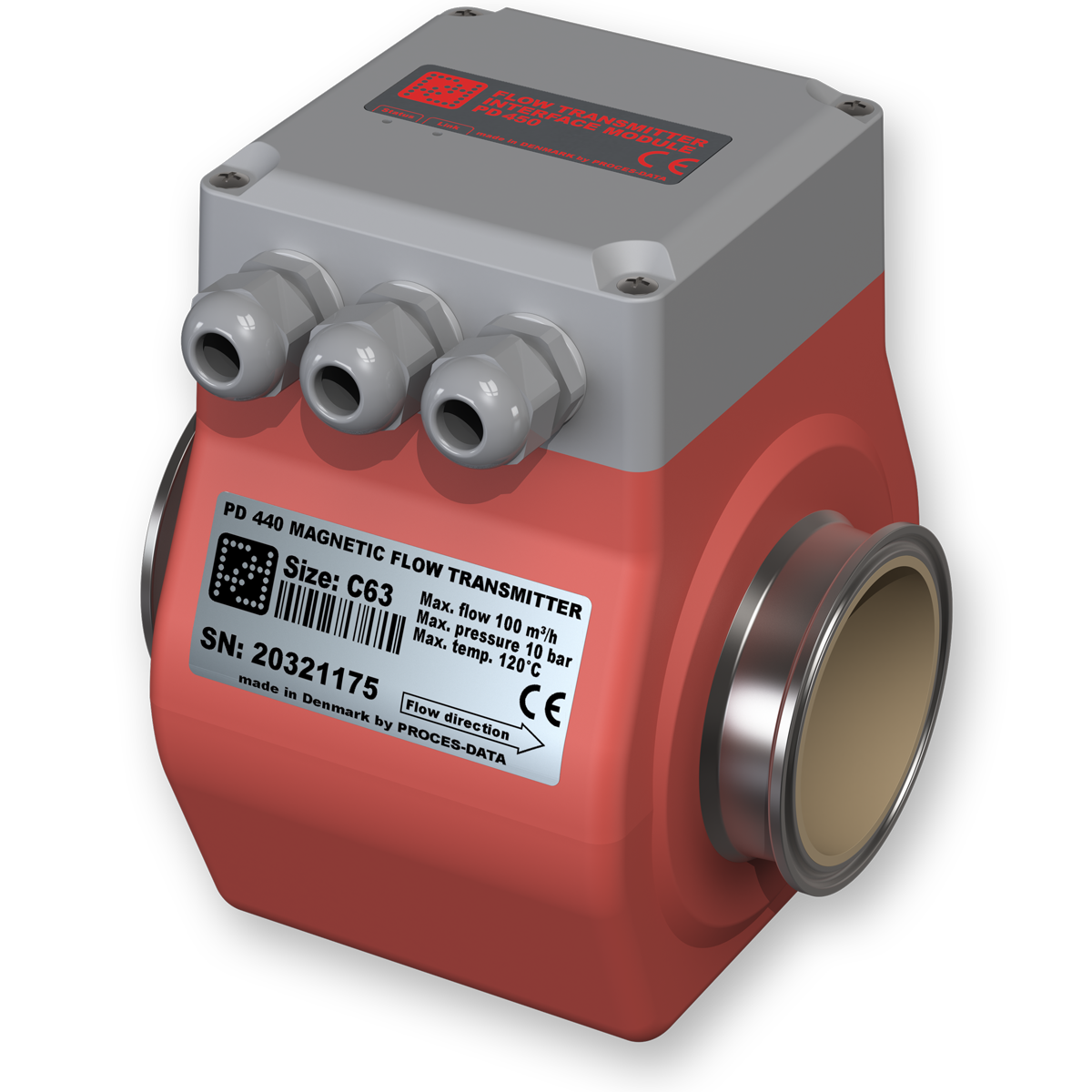 • Can be rotated in 90° steps for best mounting
• Fully potted electronics
• Includes wiring terminals / connectors
• Variants:
  • Basic:
    – Digital and analogue outputs
  • Network:
    – RS485 based fieldbuses
    – Ethernet
    – IO-Link
  • Extended:
    – Network plus temperature and conductivity measurement
• Wetted part: Reinforced polymer
• CIP / SIP up to 120 °C
• Compact – length only 150 mm
• Calibration data stored in meterhead
• Fully potted
• Very low influence of liquid viscosity/flow profile
• C25, C38, C51, C63, C76
• Flow ranges up to 150 m3/h
• Compact – length only 150 mm
• Flowrate
• Volume
• Temperature
• Conductivity
Approvals and certificates
The following certifications are in progress:
• EHEDG
• 3-A
• MID (EU Measurement Instrument Directive)
• Mechanically compatible with PD340 and other brands of transmitters, by means of adaptor.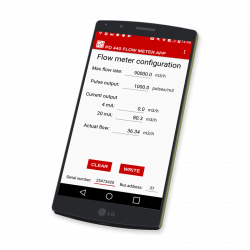 • Display Unit
• VIGO6 tools
• NFC Android app