Our mission:Development and production of quality components for process automation.
PROCES-DATA A/S, established in 1979, is located in Silkeborg, Denmark.
Our core competences are development and production of electronic devices and software for industrial applications.
All hardware and system software is developed in-house by our own staff of engineers.
Development activities at PROCES-DATA include design and layout of electronics, mechanical design, software development for PC and microprocessor based systems, and software development for our internal computer systems.
The product range includes standard fieldbus based hardware modules, such as controllers, I/O-devices, and flow transmitters, as well as components developed for OEM customers' specific requirements.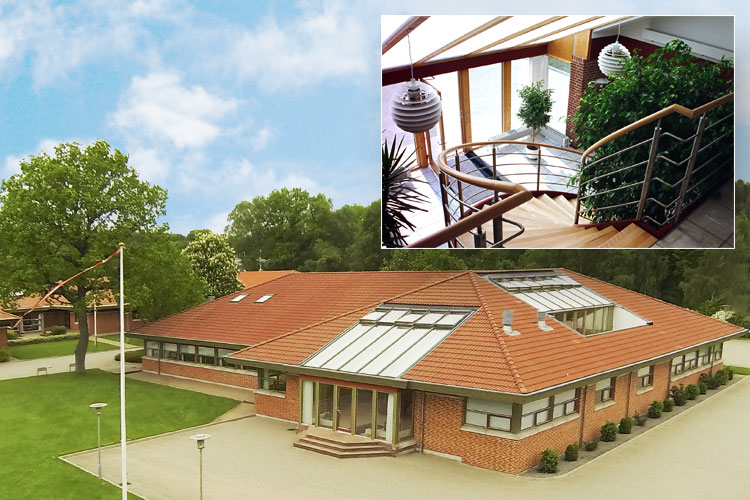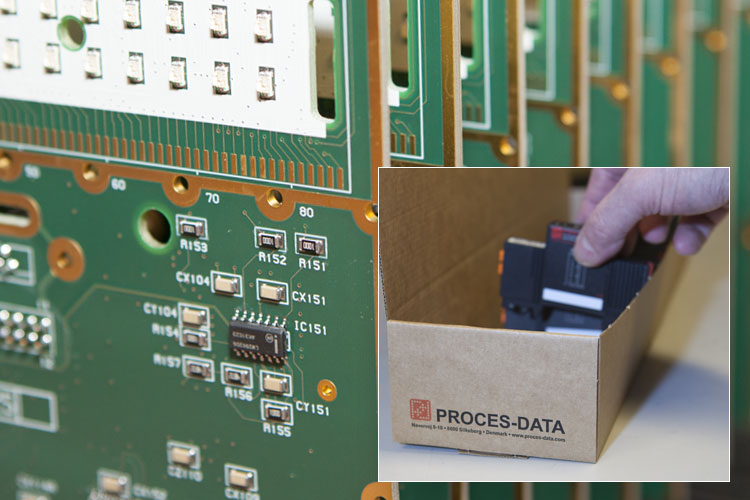 Products and technologies
P-NET / PROCES-PASCAL / VIGO
In 1983, PROCES-DATA developed a standard for data communication, called P-NET, which is used for process control.
P-NET is now an International Fieldbus Standard – IEC 61158 Type 4. P-NET is, of course, implemented in all PROCES-DATA products. P-NET communication can take place on many different media types, such as RS485, Ethernet, WiFi, Internet, and GPRS.
The design of the products, electronically as well as mechanically, makes it possible for our customers to obtain the approvals that are necessary for using them on ships or in offshore applications (Germanischer Lloyd, Lloyd's Register, DNV).
The Company has developed a programming language for programming process computers, called Process-Pascal, of which P-NET is an integrated part.
To enable a link to be created between PC programs – such as databases, spreadsheets, Visual Basic, Delphi and C programmes – and the signals available on the fieldbus, PROCES-DATA has developed a Fieldbus Management System, called VIGO.
VIGO enables a physical plant to be described in terms of data, data structures and data location. The Visual VIGO software package provides powerful facilities to visualise and operate process plants, factory automation, building management systems, etc. on a PC, and to log real time data and display current and historical measurements in a graphical or tabular form.
One of the primary products of PROCES-DATA – the PD340 magnetic-inductive flow transmitter – is used throughout the world.
The PD 340 Flow Transmitter from PROCES-DATA is an electromagnetic precision meter for the volumetric measurement of liquids that are electrically conductive.


The transmitter can be used in applications where a hygienic design is required.
The PD340 is the transducer of choice in industries where the highest standards in sanitation, hygiene, accuracy and reliability are of paramount importance. Industrial sectors ranging across the Dairy industry, Brewing Industry, Soft Drinks and Food, Animal Feeding, Potable Water, through to non-hygienic industries, where accurate measurement of a wide variety of conductive liquid chemicals is required.
The rugged construction of the transmitter also makes it suitable for installations where solid particles are present in the liquid.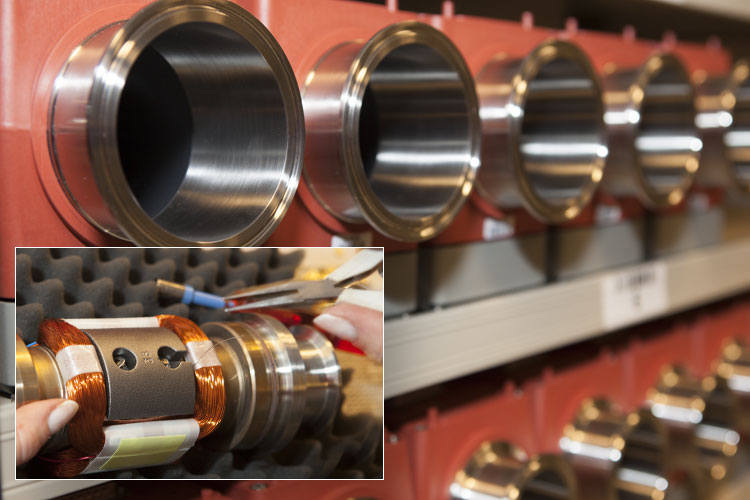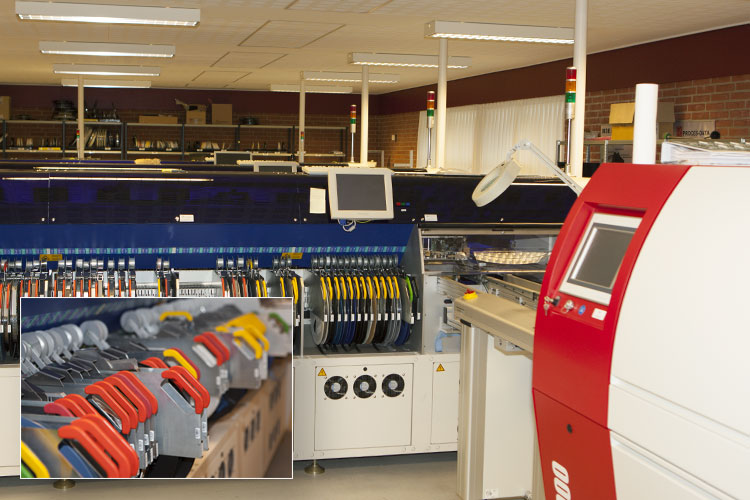 Production takes place in our own high-tech production plant, adjacent to the development department. Here, a state-of the-art SMD production line is immediately available for completely automatic mounting of components on the printed circuit boards used for our electronic modules.
PROCES-DATA participates actively in standardisation in several groups.
On national level (Danish Standards) we participate in 'S-565 Industriel automatisering', which is working with Fieldbus, Functional Safety and Risk Management.

Chair of this committee is held by PD (John Johansen).
On international level (IEC – International Electrotechnical Commision) PD participate in different working groups:
• IEC 65C/MT 9 – Fieldbus maintenance (Fieldbus communication and profiles). 
This is the group where we maintain P-NET as 'IEC 61158 Type 4', and relating profile standards 'IEC 61784-1' and 'IEC 61784-2'.
• IEC 65C/JWG 10 – Industrial Cabling (Installation of Fieldbus).
This is the group where we maintain P-NET installation guides 'IEC 61784-5-4'.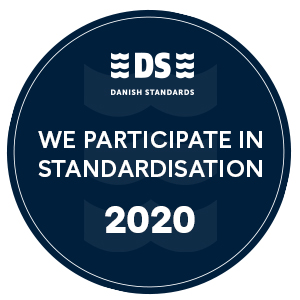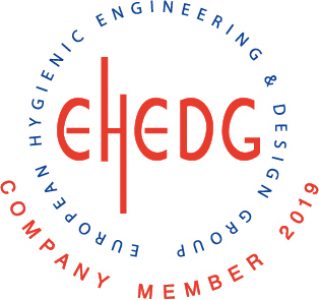 EHEDG is grateful for the continued support of its company members and member institutes who are essential to help achieve the long-term goal of assisting in the prevention of food hygiene problems by the application of hygienic engineering. These companies and organisations are committed to the highest standards of food safety and strive to improve the overall image of the industry in the eyes of the consumer. The use of the EHEDG company member logo is a statement of this commitment.

Through the EHEDG network the companies can promote their views in as far as they support the EHEDG objectives and they can influence trends and earn international recognition for their efforts.
ISO 9001 is the internationally recognized standard for Quality Management Systems (QMS). It is the most widely used QMS standard in the world, with over 1 million certificates issued to organizations in 178 countries.
 
ISO 9001 provides a framework and set of principles that ensure a common-sense approach to the management of the organization to consistently satisfy customers and other stakeholders. In simple terms, ISO 9001 certification provides the basis for effective processes and effective people to deliver an effective product or service time after time.

The current version is ISO 9001:2015, which was published in September of 2015 (thus the: 2015).